Business Enterprise Fund (BEF) has strengthened its Bradford core team with five new appointments.
The non-profit finance company has appointed Chris Conroy, Tom Kelton and Habib Karimi as associate investment managers, while Anna Muir has joined as head of human resources and Saharesh Naz as fund administrator .
Simon Jackson, Head of Investments at BEF, said: "The past few years have been busier than ever as we have helped small businesses in the north through tough times or pivot to thrive.
"We are delighted to welcome our new colleagues to the team as we expect the next 12 months to be busier than ever."
One of the organizations accredited with the Government's Recovery Loan Scheme (RLS), BEF provides finance to help community development, business growth and job creation, providing funds where banks cannot. not.
Last year, the independent loan provider invested £70m in the region's economy, helping 286 new businesses get started.
Jackson added: "We will be looking to book more appointments in the coming weeks. We continue to support businesses in the region with Recovery Loan Scheme (RLS) facilities of up to £250,000, creating jobs and financial security across all sectors to support the northern economy.
:::
Shipley-based Consult Red, a technology R&D innovator, has appointed seasoned technology consultancy leader Raghu Venkatesam as managing director.
He will assume the day-to-day management of the company and will join the board of directors.
He has a proven track record in scaling technology-enabled services businesses in Asia, Europe and the United States, and joins Consult Red from IBM Consulting.
Venkatesam held multiple roles as a Principal Partner for 12 years, including transforming IBM Consulting's Cloud Application Innovation business in the UK and Ireland and leading global client engagements in financial services, public sector, media and telecommunications, energy and utilities, automotive and retail.
He said, "I am excited to join the Consult Red team as we accelerate our clients' innovation and delivery of differentiated media and IoT solutions in their markets.
"Our deep experience in R&D, embedded hardware design, software development, and systems integration, along with our skills in Edge Computing, AI, and security, enable our customers to scale their IoT offerings quickly and securely.
"I look forward to further capitalizing on our heritage in the media industry."
Karen Bach, Chairman of the Board, said, "Consult Red has successfully built an enviable track record helping clients achieve digital transformation, manage risk and get to market faster.
"We are very excited to build on this great success, and Raghu's impressive international technology knowledge and understanding will help us support more customers. »
Venkatesam replaces Andrew Stewart who is retiring from the company. Stewart will remain on Consult Red's board of directors and continue to support the company.
Stewart said: "I am so proud of what has been accomplished during my time at the helm. Our global growth is beyond what we hoped for, but our transition to an employee-owned organization is the biggest achievement.
"A key to our success has been that we have engineers and innovation at the heart of our culture and service offering."
:::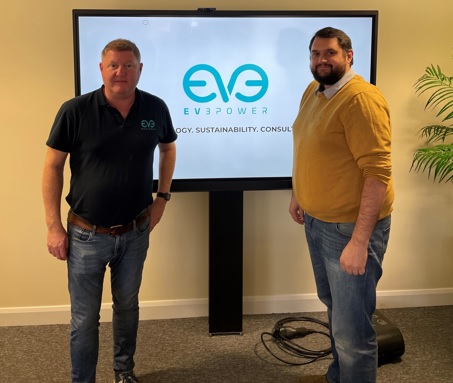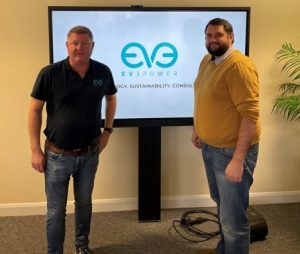 Electric vehicle and sustainable infrastructure company, EV3POWER, has appointed experienced electric vehicle (EV) executive James Hutchinson as chief operating officer.
He will be responsible for all operations of EV3POWER's electric vehicle (EV) division, based in Wakefield, and will lead its charging infrastructure and sustainability strategy.
A qualified electrical engineer, he has over 10 years experience in the electric vehicle industry and joined the EV infrastructure organization, eFaraday, where he was Managing Director.
Prior to eFaraday, Hutchinson was the lead project engineer at sustainability firm Phoenix Works, where he pioneered vehicle-to-grid charging and led sustainability transformation at Leeds City Council.
Prior to this, he was Founder and COO of ENCO Renewables – a UK pioneer in photovoltaic and solar energy.
EV3POWER, CEO and Founder, Pete Bevils, said, "James is the perfect person to advance our mission and add the leadership we need as we grow our EV infrastructure business.
"James' experience and background in sustainability and electric vehicle infrastructure makes him the ideal person to lead our electric vehicle operations, so we are delighted to have him on our side."
Hutchinson added, "I am thrilled to join EV3POWER on their incredible journey. This is a vital time for EV infrastructure in the UK, so joining the rapidly evolving EV3 is hugely exciting.
"Our aim is to ensure that the UK has the electric charging infrastructure it needs to cope with the explosion in electric vehicle sales.
"The electric vehicle revolution is growing daily and I am joining a company that is perfectly positioned to become the UK leader in the installation and maintenance of electric vehicle charging infrastructure."
This latest appointment at EV3POWER comes a week after the company named former Google executive Rich Pleeth as chief of staff and board member.
:::
Harrogate-based Tate Group – a property services, engineering consultancy and construction company – has appointed a new group chief financial officer.
Rhys Davies joins as group finance director of Armstrong Watson, a business consultancy and accountancy firm in Leeds.
He said: "I have been appointed to support the group in its existing growth plans and help ensure that the business maximizes its potential over the coming years.
"I worked with the band and Shane Tate [Tate Group managing director] and Claire Tate [director] In my role at Armstrong Watson, my goals are therefore to add value by developing my pre-existing working knowledge while supporting shareholders with their exciting short, medium and long-term goals.
Shane Tate said: "We are truly delighted to have Rhys join the Tate Group and welcome him to the Board.
"Tate Group has many expansion plans in the works. Given our long-standing relationship with Rhys and his knowledge of our business, it was a natural choice to recruit him.
"Rhys joins us at a time when our outgoing FD within our Construction division is retiring, so this was a good opportunity to rebrand this role at Group level, to be able to join and streamline, and to improve digitalization of our back office functions across the Group.
Davies joined Armstrong Watson's Chartered Accountancy Graduate Training Program in 2012. He became a Qualified Chartered Accountant in 2015.
Three years later, he became Armstrong Watson's first-ever senior audit manager, leading the company's Yorkshire audit team from offices in Leeds, Skipton and Northallerton. He was promoted to Director of Audit in January 2021 at the age of 30.